Due to scarcity of historical and analytical materials, the main image of Urartian architecture, as an ancestor of Armenian architecture, is associated with an enclosed, plain wall structures recalling a fortress or a Mesopotamian palace. One of the first buildings to use a stylized Urartian design consisted of the museum of Erebuni, housing Urartian art. At later periods, the idea of a plain walled citadel-looking architecture was repeated in several other building designs.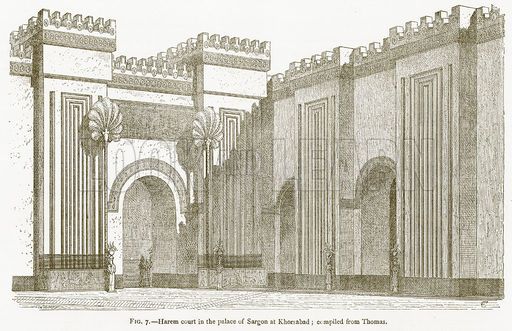 Palace of Sargon II in Khorsabad, 717 BC (ancient Dur-Sharrukin)
Ziggurat of Ur, 21st century B.C.